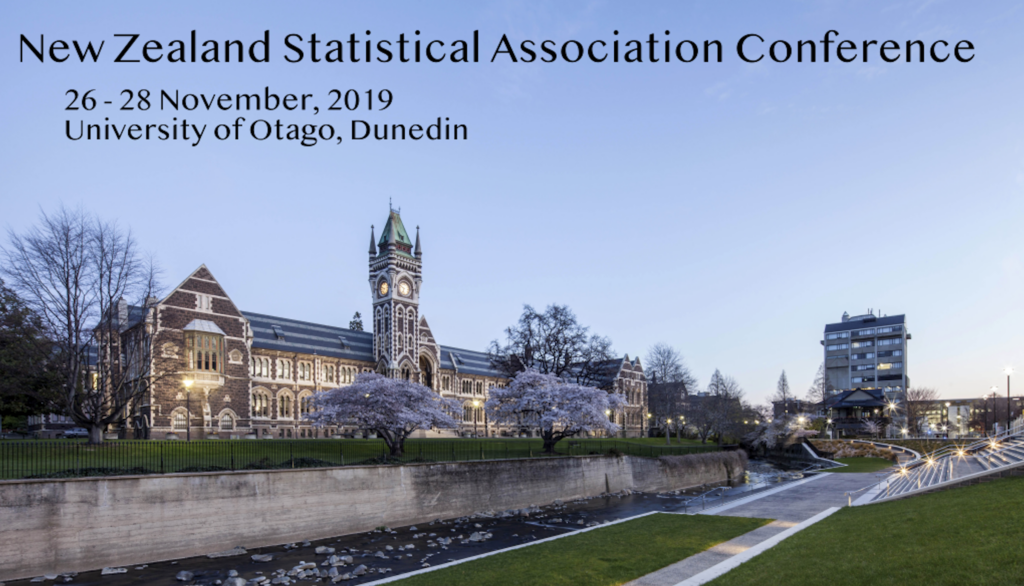 We are delighted to announce the upcoming New Zealand Statistical Association Conference (NZSA2019), hosted by the University of Otago at our Dunedin campus and taking place during Otago's 150th anniversary year.
The main conference activities will take place from Tuesday, 26th November to Thursday 28th November, with an evening welcome session on Monday, 25th November for those who arrive early.
We welcome all academic and industry statisticians, data analysts and practitioners to join us for this event.
Four talented keynote speakers have been confirmed:
Prof. Adrian Baddeley (Curtin University);
Prof. Martin Hazelton (Massey University/University of Otago);
A/Prof. Barbara Holland (University of Tasmania); and
A/Prof. Ivy Liu (Victoria University of Wellington).
Our aim is to celebrate statistics of all flavours, in particular given the growing student body at both undergraduate and graduate levels.
In addition to encouraging submission of contributed talks, we hope to schedule a formal poster presentation session given sufficient interest.
This is a particularly good option for practicing statisticians and students alike, providing wall-art for decades to come!
The conference website is now live. Registration and abstract submission is open; costs, important dates and other relevant information can be found at www.otago.ac.nz/nzsa.
For any queries, please email nzsa2019@otago.ac.nz.
Looking forward to seeing you all down here!
Dr. Tilman Davies
Chair, NZSA2019 Organising Committee