2021 Recipient: Charlotte Jones-Todd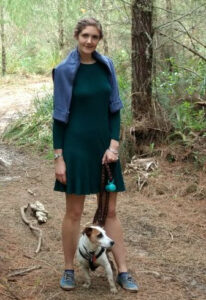 Increasing amounts of spatio-temporally indexed data are available from different disciplines ranging from disaster resourcing to species distribution. Charlotte develops point process models that incorporate stochastic structures to better inform the complex temporal and spatial evolution of these data.
This award recognizes outstanding recent published research from a New Zealand statistician in the early stages of their career.
Next Round
Next round opens: 18 July 2022
Next round closes: 30 September 2022
Nominations should be sent to Matthew Schofield, Convenor of the NZSA Awards Committee, by email (matthew.schofield@otago.ac.nz).
Award Details
Criteria

This award recognizes outstanding recent published research from a New Zealand statistician in the early stages of their career. The criteria for eligibility are the same as for the Marsden Fund Fast-Start grants. Essentially, this means applicants must be within seven years of confirmation of PhD, or their highest completed degree for an applicant without a PhD. Candidates will have completed the majority of this research within New Zealand, and will be financial members of the Association. Previous winners are ineligible for nomination.

Nominations

Nominations can be made by individuals or groups of individuals. Nominators may be non-NZSA members. Nominations will be assessed by the NZSA Awards Committee, and should include the following:

name, affiliation and contact details of nominator;
name and affiliation of candidate;
the candidate's best three papers and a two-page CV. The papers must have been peer-reviewed, and be published or in press. In cases of joint authorship, a clear statement of the contribution of the candidate should be made.
names of two persons willing to act as referees;

and a citation, of maximum 40 words, summarizing the statistical research underlying the application.
Background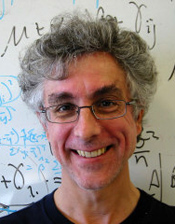 The Worsley Early Career Research Award was established in 2013, in commemoration of Keith Worsley. Keith Worsley was one of the world's leaders in the field of brain mapping. After completing his PhD at the University of Auckland in 1978, Keith spent most of his professional life at McGill University in Montreal. There, in collaboration with colleagues in the McConnell Brain Imaging Centre at the Montreal Neurological Institute, he made many fundamental contributions to the statistical analysis of functional and structural brain imaging data. He was an Honorary Fellow of the Royal Society of New Zealand, a Fellow of the Royal Society of Canada and a
Canadian Statistical Society Gold Medallist.
If you have any queries about making a nomination/application for this award please email Matthew Schofield.
| Year | Recipients of the NZSA Worsley Award | |
| --- | --- | --- |
| 2021 | Charlotte Jones-Todd | |
| 2019 | Varvara Vetrova | |
| 2018 | Claudia Rivera-Roidriguez | |
| 2017 | Ben Stevenson | Newsletter 80 |
| 2016 | Yalu Wen | |
| 2015 | Blair Robertson | |
| 2014 | Tilman Davies | |
| 2013 | Ting Wang | |