Welcome to the New Zealand Statistical Association's website. 

---
---
NZSA Newsletter 88 (March 2023) is available now. It can be read here.
---
---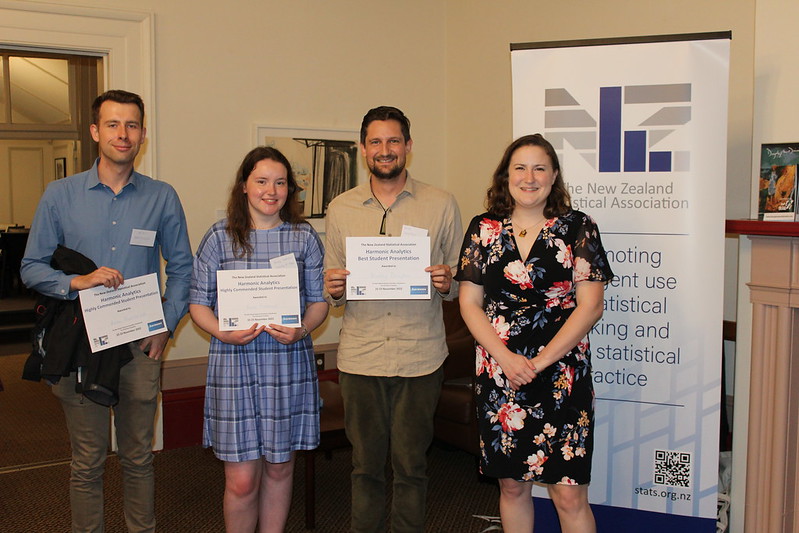 The NZSA congratulates the winners of the 2022 NZSA Best Student Presentations (from left to right): Adam Bartonicek (Highly Commended), Anna Redmond (Highly Commended), Bradley Drayton (Best Student Presentation), Emma Doolin (Data Science Team Manager, Harmonic Analytics). Harmonic Analytics generously sponsored these prizes at the 2022 NZSA Conference.
---
---
We are pleased to annouce that the 2022 NZSA Award recipients are Matt Edwards (Worsley Award), Ting Wang (Littlejohn Award), Ian Westbrooke (Jean Thompson Award) and Len Cook (Campbell Award).
Worsley Award:
Matt Edwards
Citation: Gravitational wave observations are transforming our understanding of the universe. This has been made possible through the advancement of state-of-the-art statistical methods. Matt develops novel Bayesian methods and deep neural networks to uncover the mysteries of the universe.
Littlejohn Award:
Ting Wang
Citation: A/Prof Wang's research is multidisciplinary, centering on the interface of statistics and geophysics. She has a burgeoning international profile, developing novel statistical models and methods for application to real-world geoscientific problems like earthquake occurrence modelling and volcanic eruption forecasting.
Jean Thompson Award:
Ian Westbrooke
Citation: Ian has worked with MBIE, in health, and with Statistics NZ. He has been the statistician with DoC and was the first in this role. Ian has been very active in statistics education. His own research includes high impact publications in ecology.

Ian is congratulated by Beatrix Jones

Campbell Award:
Len Cook
Citation: Len has a long career in public service, both in New Zealand and abroad. His roles have included Government Statistician of New Zealand, National Statistician and Director of the Office for National Statistics, United Kingdom, Registrar General for England and Wales, and Families Commissioner in New Zealand. He was elected as a Companion of the Royal Society of New Zealand in 2005, and was made a Commander of the Most Excellent Order of the British Empire (CBE) in 2005.

Len's interests include social policy, demography, statistical methodology and the application of information technology in statistical systems. He is interested in the promotion of research methodology in public policy analysis and decision-making with past interests particularly in retirement provision and taxation policies. Len has been influential in advocating for the use of data in a wide range of policy contexts. From his days as a senior executive at Statistics New Zealand to his active contributions, he is one of New Zealand's most visible and respected statisticians.

---
---
The 2022 NZSA UnConference was held 22-23 November at the University of Auckland. Photos from the unConference can be viewed here.
---
---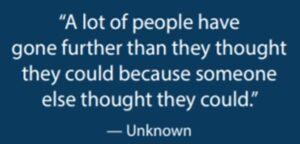 The NZSA Mentoring Programme was launched in March 2022 with a webinar which was attended by over 60 NZSA members.
The first cohort of the mentoring programme is running from May–Oct 2022 and involves 14 mentor/mentee pairs. Participants expressed interest in being involved by completing a short survey with pairings being communicated in April.
More information about the ongoing programme can be found here.
If you have any questions, or to express interest in being involved in a future cohort of the mentoring programme, please email Lisa Thomasen.